Endgame finalised more than 6 months ago, but that won't stop me from writing about the MCU, or from leaks and other details being leaked to the internet.
During the events of Infinity War, we see Bruce Banner losing his control with Hulk. Previously before this we've known that Hulk and Banner were symbiotic to one another. Hulk would always come to the rescue (or forced by anger) to come and save Hulk, i.e. Ragnarok, The Avengers, Age of Ultron.
After losing against Thanos, at the begging of Infinity War, Hulk seemed too scared to return, out of fear of course. The Russo brothers (Directors) stated that he 'didn't want to save Banner anymore'; we all know this is just covering Hulk's scared ass.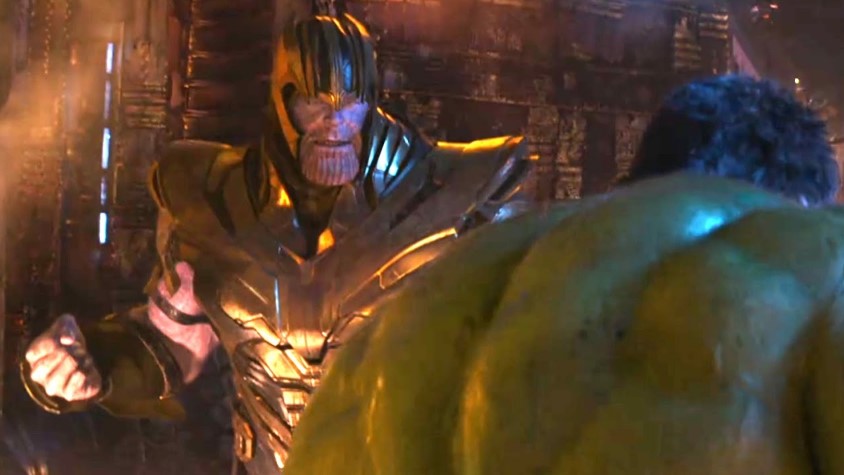 In the published edition of Infinity War, we see that Banner had to fight Cull Obsidian in the HulkBuster armour, Banner deliberately tries to bring out Hulk multiple times but ultimately fails and has to fight Obsidian himself. This wasn't always the case, as the main image shows.
The leaked concept art shows Hulk BURSTING out of the HulkBuster suit in an attempt to fight back Cull Obsidian. This was the perfect moment and opportunity that we missed.
Fans expected to see Hulk appear in the movie after the initial Infinity War trailer showed us Hulk running alongside Captain America, Falcon, Black Widow and others, in a team-up during the battle of Wakanda.
Writers, Christopher Markus and Stephen McFeely, recently sat down with Variety to explain why these changes had to be made for Endgame:
McFeely: We had to change it.
Markus: We wanted everybody to have this enormous journey in the five-year-jump [after the Thanos snap], and to really see, in sometimes shocking ways, how the loss had affected them. We hadn't given Banner [a change] because we had transformed him earlier, and he had nowhere to go. And suddenly by needing to take it out of the first movie, it was the perfect thing.
Our opportunity for an epic Hulk moment was missed. This moment was missed again in Endgame, after revealing that Banner transformed Hulk into Professor Hulk.
Recently, new art concepts leaked, one of the included an epic brawl between the Mad Titan and the Incredible Hulk.
Some eager fans who would commonly browse the web for Marvel data, would also have seen an early concept leak for the main characters. In this early edition we see Hulk appearing in a spandex like outfit. These also showed Captain Marvel's new outfit, Iron Man's new armour, and Cap's old shaven face along with a scaled suit.
Fans have never been more disappointed than after not seeing Hulk come out to help the Avengers in the final battle; we got Professor Hulk, and he did a good job during the fight, but it was nothing compared to what Hulk could've accomplished if he still existed.
What do you think about removing the true Hulk? Let us know in the comments.